Commercial Roofing
Alpine Radiant Construction partners with www.alpineroofingconstruction.com to provide services for commercial projects of any size or scope.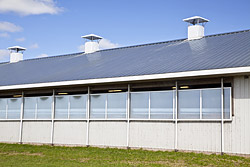 Alpine Roofing Construction delivers all aspects of a commercial roofing job (large or small). Our ability to complete every facet of roofing construction related to your building's roof (including the roof itself, of course) makes Alpine Roofing Construction the ideal choice for every kind of roofing project imaginable.
We have the experience (over 20 years), knowledge and expertise to handle virtually any kind of roofing or construction job--and we do it all with exemplary customer service and professionalism.
Our expertise and services include:
slate and tile (and simulated slate and tile)
thermoplastic polyolefin (TPO)
shingle and composite
stone coated steel
standing seam
copper
metal
flat roofing
sloped roofing
single-ply roofing applications
roof deck paver systems
maintenance
roof inspection and assessment
roof rejuvenation, repair and restoration
primer and painting
washing and cleaning
tapered insulation systems
expansion joint repair/resolution
coping, wall panels, flashing
We Provide Services to the Following Cities and Towns in TX:
Dallas, TX
Fort Worth, TX
Irving, TX
Carrollton, TX
Grapevine, TX
Arlington, TX
Garland, TX
Plano, TX
Lewisville, TX
McKinney, TX